How I hate writing about myself! But since I'm the publisher of this and several other web sites and blogs, I guess I owe it to you to fill in a few of the gaps.
I live in Melbourne, Australia in an old converted warehouse which started life as the Richmond Dairy. Recently it featured as the home of Zara Garde-Wilson in the smash mini-series "Underbelly". I share the Dairy with my wife Corrine and sundry tropical fish (in tanks).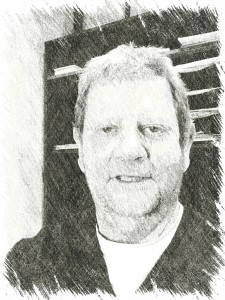 Born in Christchurch, New Zealand well over half a century ago, I still travel on my New Zealand passport and stubbornly consider myself to be a Kiwi even after living in Australia for most of my life. My only real compromise to those years is that when I refer to "us" I mean we Australians. But, when in Auckland (where I visit as often as possible) "us" still means we Kiwis.
Up until the early 90's I practiced as an Actuary, managing actuarial businesses and consulting to corporate clients in Australia, the UK and the USA. However, my passion has always been computers and computer software. I've owned, serviced, programmed and trashed virtually every personal computer and operating system known to man. After a long association with Linux on desktops and laptops, I commenced a passionate love affair with a MacBook Pro and iPhone. That affair has extended to anything Apple! Today, I retain my involvement with programming and database development through NOMAD Systems as well as enjoying iOS App development. However, my current business activities are largely targeting Internet Marketing through publishing and consulting.
Extra Curricular Activities
When I'm not actually earning a crust, I enjoy riding my Gilera Nexus 500cc sports scooter in the hills around Melbourne, digital photography and generally mucking about with technology.
I cannot resist watching (from the secure comfort of a TV screen) the All Blacks playing rugby and being inspired by their sheer courage, strength and skill. This is in spite of the fact that I really do not understand the universal passions associated with team sports.
Finally, I follow Formula 1, WRC, Dakar, Super bikes and MotoGP – perhaps the common thread being technology, skill and bravery combined.